Lean Six Sigma and statistical quality control
Lean Six Sigma is a combination of two popular methods of continuous improvement – Lean and Six Sigma.
A Lean Six Sigma project consists of five steps. This is referred to as the DMAIC method: Define, Measure, Analyse, Improve, Control.
The first step, Define, requires a good definition of the process being investigated: a) what needs to be improved, and b) what kinds of reliable data should result from the process. It is important to set clear boundaries for the process to be investigated.
In the Measure step, the current practices and performance are identified. This step requires a lot of raw data, which can be easily collected, for example, by using the Ceriffi Check® app.
In the Analyse step, the process is observed in order to analyse the data collected during the previous step. This will allow us to identify the root causes for deviations and waste. This analysis is carried out using the Minitab program.
In the Improve step, the results of the previous step are used to define new practices, methods, and improvement plans.
In the Control step, a plan and instructions are created for integrating the reforms and improvements into the daily operation of the company. The introduction of new practices and their performance are monitored.
Lean partners
Ceriffi's Lean Six Sigma projects are implemented in collaboration with our trusted partners.
Our partners are:
All our experts are at least Lean Six Sigma Green Belt certified. Many of them also have Black Belt-level expertise.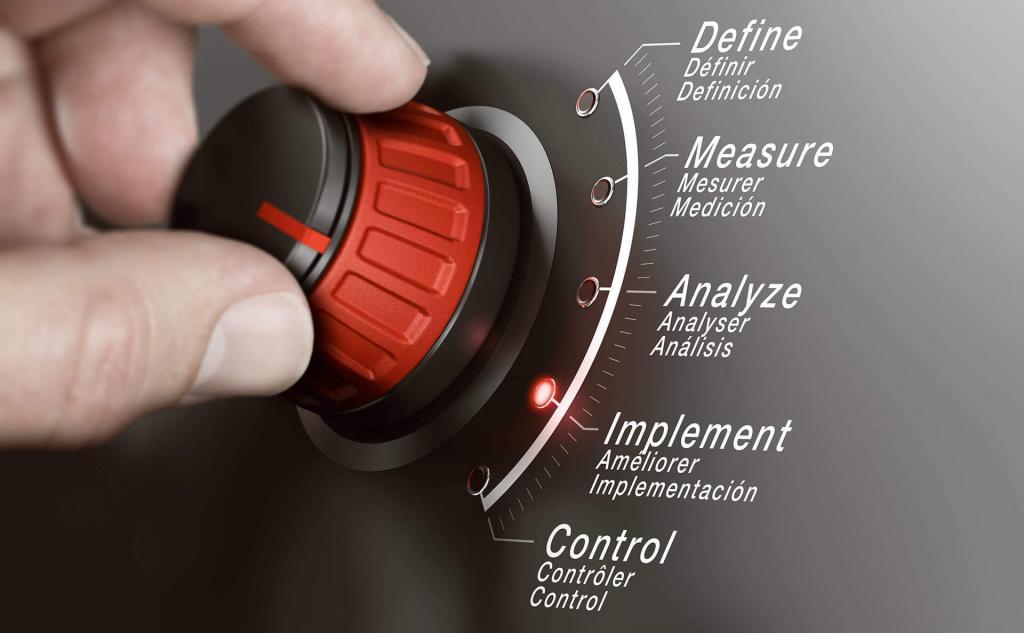 Mobile app for data collection and monitoring observations
Recording observations with Ceriffi Check® is exceptionally easy. On average, the recording takes 5–10 seconds, which means that it will not take time away from actual work. In addition, the indicators to be monitored can be fully customised by the customer, ensuring that monitoring fits your company's needs seamlessly.
Monitoring may consist of the following types of observations:
Recurrence observation (when you want to ascertain the frequency of a known deviation)
Written observation (when you want more detailed information on the deviation from the user)
Duration monitoring (when you want to measure the duration of a specific deviation)
Developing smooth processes and a productive value flow using the principles of Lean
Value flow analysis
Process description, 6M analyses, performance
Data/observation-based approach
A3 plan
Objective: to bring about change/improvements and develop skills
Reduce waste with a 5S project
5S is a method developed in Japan that focuses on workplace organisation and the standardisation of working methods.
The objective of the 5S method is to improve the productivity of work. This is done by avoiding any kind of waste and by eliminating activities that do not create value. At the same time, the process will improve quality and safety and create a visually pleasant and efficient workplace.
5S consists of 5 steps
Sorting [Japanese: Seiri]

Remove unnecessary items from the workplace. This activity frees up space and gets rid of any broken or unnecessary tools that are stored just in case anyone ever needs them.

Set in order [Japanese: Seiton]

This involves finding new methods of storage. These can include painting markings on floors, marking the limits of workstations and other areas, clearing out corridors, creating new storage space, and adding rubbish bins. In addition, items will be given name tags (colour codes and locations) and different kinds of labels.

Shine [Japanese: Seiso]

Clean your workplace daily.

Standardise [Japanese: Seiketsu]

Standardise workplace best practices together with employees. This can include designating which tools should be part of each workstation, how often rubbish bins are emptied, creating a cleaning schedule, setting locations for corridors, etc.

Sustain [Japanese: Shitsuke]

Once unnecessary items have been removed and any remaining items have their allocated places, make sure that the agreed upon methods continue to be utilised.
You can monitor this using the Ceriffi Check® app. The user can define checklists for any checkpoints. Checks can be easily documented using a smartphone or a tablet.